India's largest and deepest cantilever glass bridge is now at Vagamon. Its length is 40 meters.
For travel enthusiasts, here's the scoop on India's latest attraction, the Vagamon Glass Bridge, which welcomed visitors in August 2023. This spectacular bridge is a must-see, offering an adrenaline-pumping experience.
Stretching an impressive 40 meters, it holds the title of India's longest cantilever glass bridge and is perched at a breathtaking 3,500 feet above sea level in the scenic Kolahalamedu, Vagamon.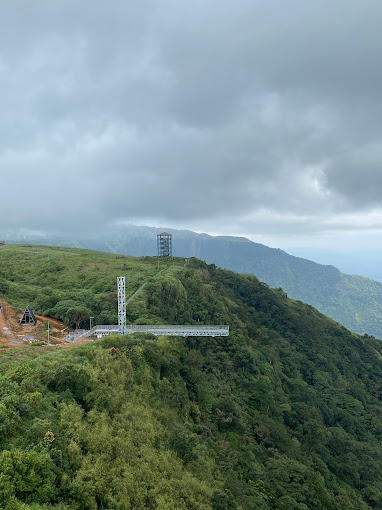 Technical Speciality of the Vagamon Glass Bridge
The bridge is a technological marvel, composed of five layers of 40mm-thick glass, all the way from Germany. It's not just the longest; it's also the deepest of its kind in India.
This architectural wonder is 120 feet long, suspended from a single column, and crafted with 35 tons of steel and German glass. From its heights, you'll be treated to breathtaking vistas of Kuttikkal, Kokkayar, and Mundakayam.
Now, here's the exciting part for travel enthusiasts: You no longer have to jet off to distant lands like Dubai or China for such a thrilling experience. The Vagamon Glass Bridge brings it right to your doorstep.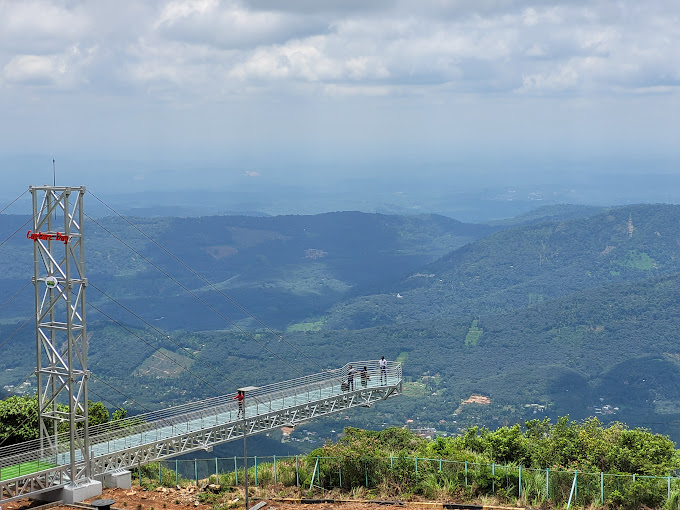 []
This remarkable bridge is the result of a partnership between DTPC and Bharat Mata Ventures, a Perumbavoor-based company, under a public-private partnership (PPP). It came at a cost of Rs 3 crore, with glass imported from Germany and 35 tonnes of steel. So, pack your bags and head to Vagamon for an unforgettable adventure!
You can visit the other place in Vagamon Tourist place in Vagamon
Entry fee for vagamon glass bridge
If you're an adventure seeker, you'll find it at the Adventure Park of DTPC, Kolahalamedu, Vagamon, and the entry fee is a mere 250 rupees. India's Jaw-Dropping Glass Bridge opened in Vagamon: A Thrilling Adventure at 3,500 Feet!
The entry fee for vagamon glass bridge was ₹500 at the innaguration time and now it has been reduced to ₹250 per person, said Minister for Tourism P.A
Entry fee: 250 rupees.
Entry Time: 10:00 AM to 5 :00 PM
Location: Adventure Park of DTPC at Kolahalamedu, Vagamon [Suicide point]
Altitude: 3,500 feet
Glass bridge have 40 meter length and located inside the adventure park of vagamon
Activities inside the Vagamon Adventure Park
A glass bridge is arranged at the suicide point of the adventure park for visitors to Wagamon. Glass bridge walking is now an adventure found in foreign countries including China.
Today will be a great experience for traveler's who like to travel over parts like deep valleys or rivers. The construction of the bridge has been completed by using steel cables to stand in the air without any other supports on the gigantic pole structure.
The journey across this bridge is an exhilarating one and the view from the end of the bridge is breathtaking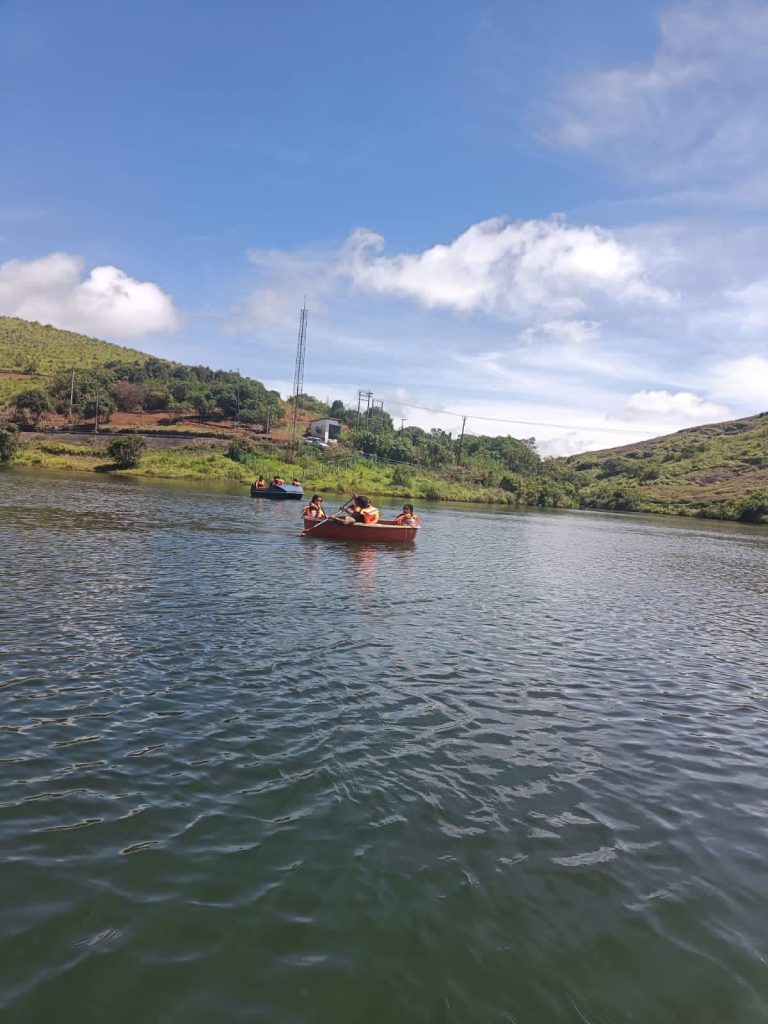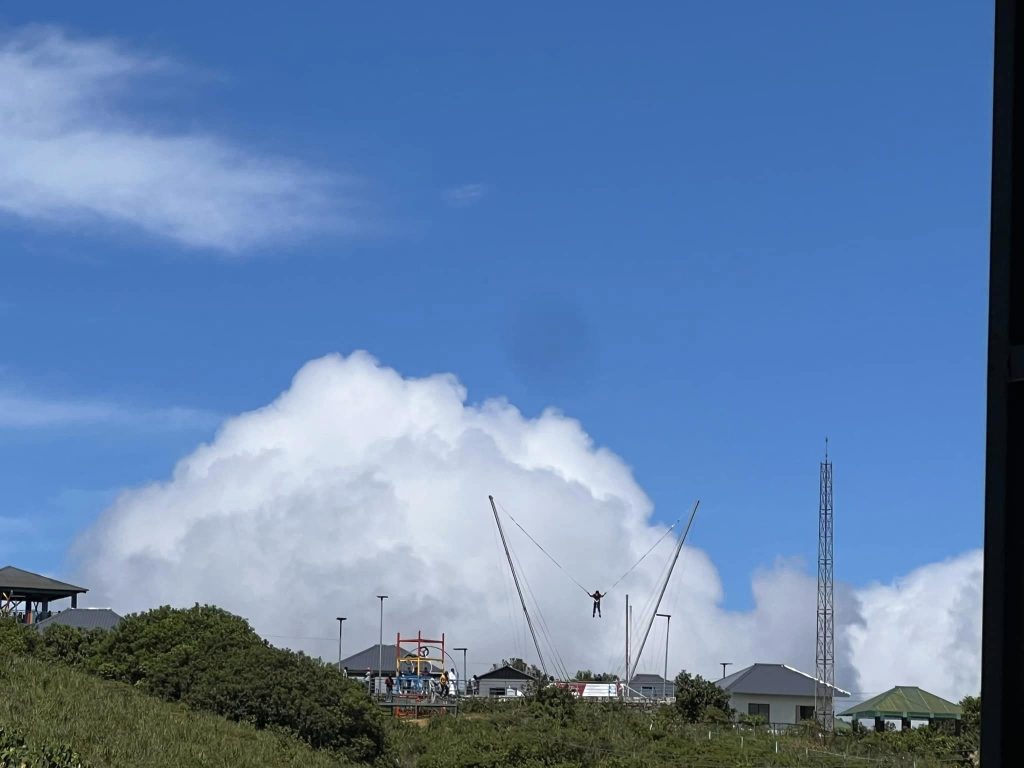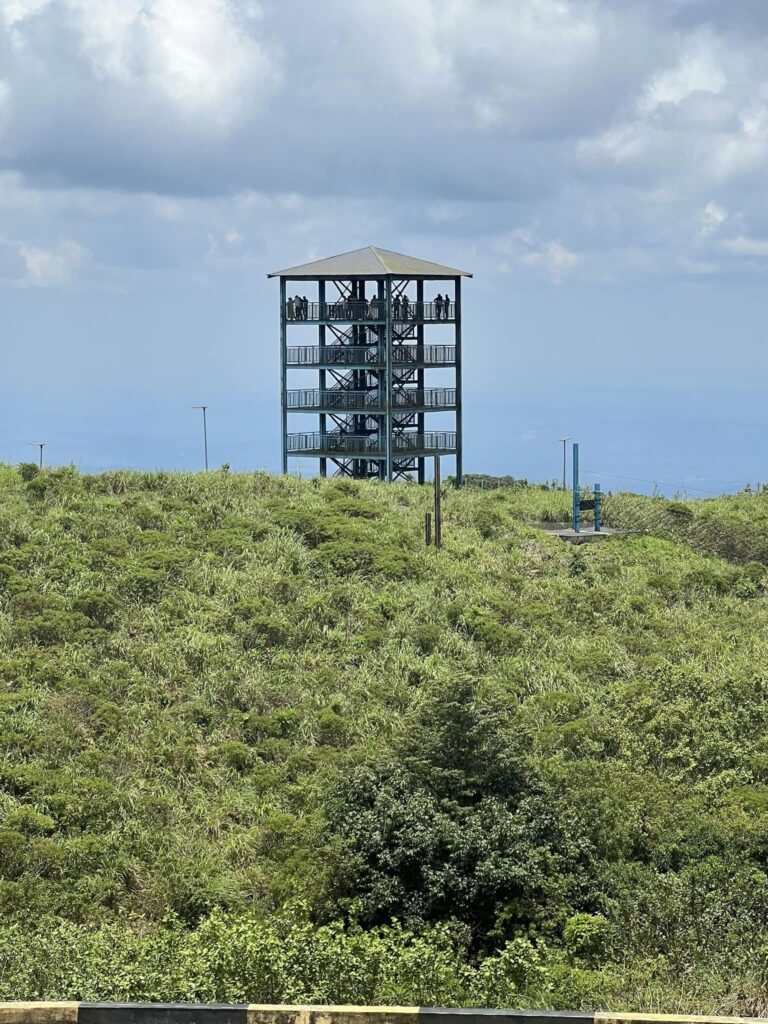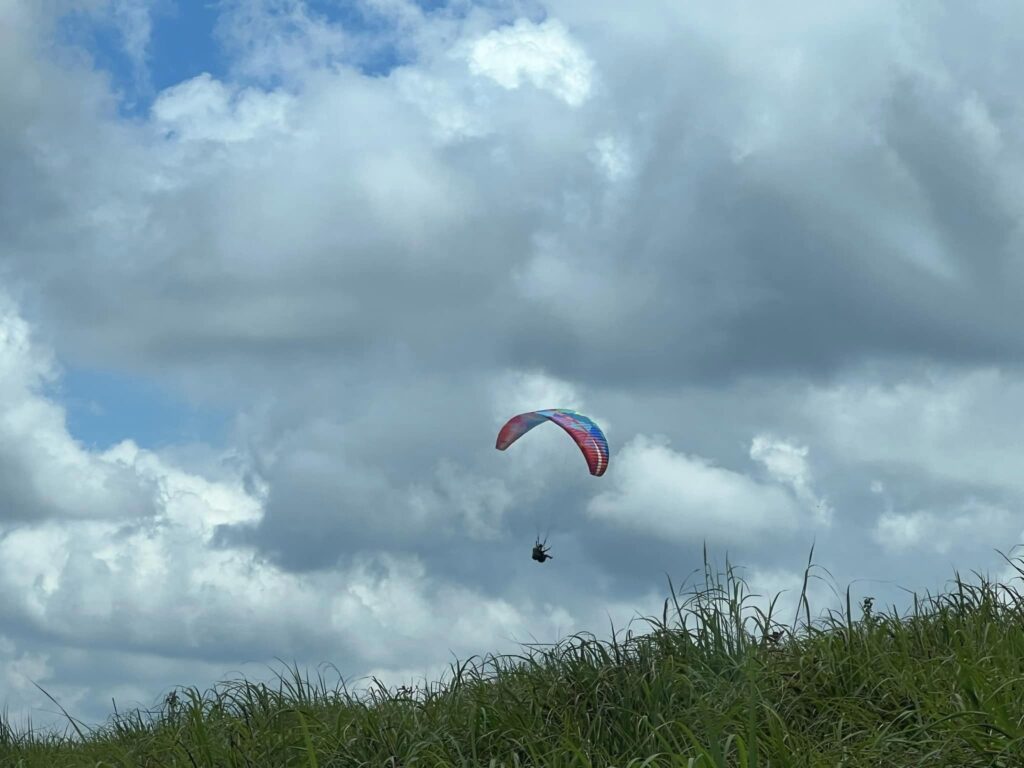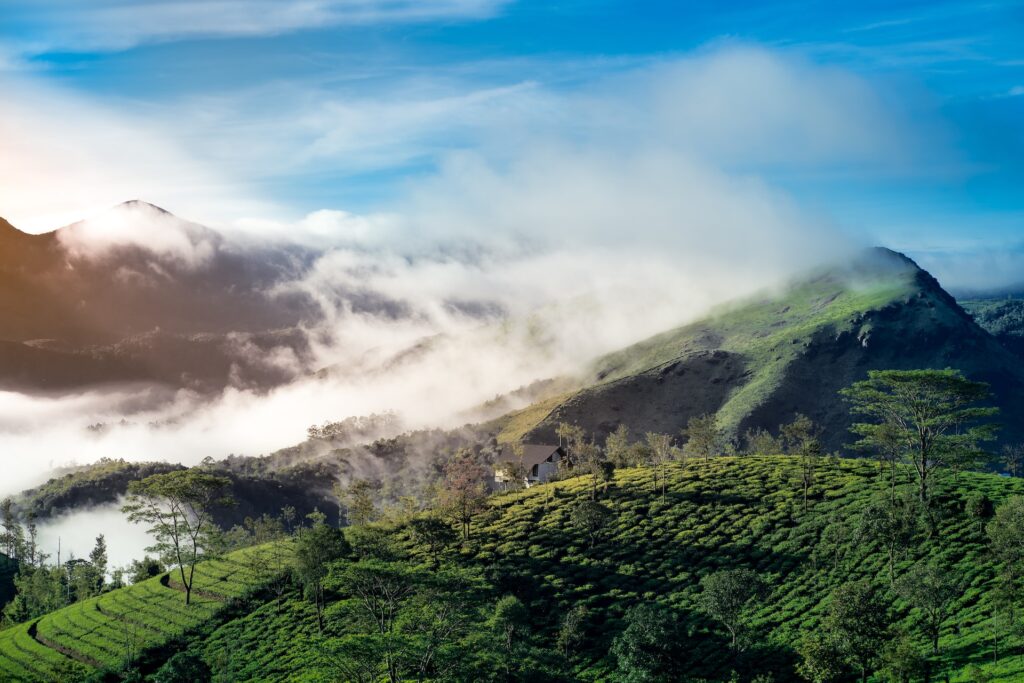 How to reach vagamon glass bridge location
Kolahalamedu is a beautiful hill station located in the Idukki district of Kerala, India. To reach Kolahalamedu, you can follow these steps:
By Air:
The nearest major airport to Kolahalamedu is Cochin International Airport (COK), which is approximately 104 kilometers away.
From the airport, you can hire a taxi or use other local transportation options to reach Kolahalamedu.
By Train:
The nearest railway station to Kolahalamedu is Kottayam Railway Station, which is approximately 72 kilometers away.
From Kottayam Railway Station, you can hire a taxi or take a bus to reach Kolahalamedu.
By Road:
Kolahalamedu is well-connected by road to various cities and towns in Kerala and neighboring states. You can use private vehicles or public transportation to reach here.
From Kochi (Cochin):
If you are coming from Kochi, you can drive towards Munnar via the National Highway (NH 85). Kolahalamedu is located near Munnar.
Alternatively, you can take a bus from the Ernakulam Bus Station to Munnar and then arrange for local transportation to reach Kolahalamedu.
From Kottayam:
If you are coming from Kottayam, you can take the NH 183 and NH 185 roads to reach Munnar. From Munnar, you can follow the directions to Kolahalamedu.
Local Transportation:
Once you reach Munnar, you can hire a taxi or use local buses or auto-rickshaws to reach Kolahalamedu. It's a short drive from Munnar town.