Can you guess that you can stay in Munnar at just 100 Rupees ?
Yes, Now Kerala Road Transport Corporation have new project to provide cheaper accommodation by utilizing the Old KSRTC buses.
KSRTC Conducting many tour packages to Munnar and vise versa. The first priority to accommodate KSRTC Tour Package Passengers.
In Munnar there is separate buses for ladies, gents and family.
Normal Passengers also can book the accommodation from the KSRTC Bus Station.
If you are searching for Munnar budget hotels below 500, cheap tent stay in Munnar, Munnar budget hotels below 1000, cheap and best stay in Munnar, Munnar budget hotels below 2000 you can't find the best accommodation in that price.
You can see the facilities images of  bottom of the article.
Mainly three types of accommodation available in KSRTC Munnar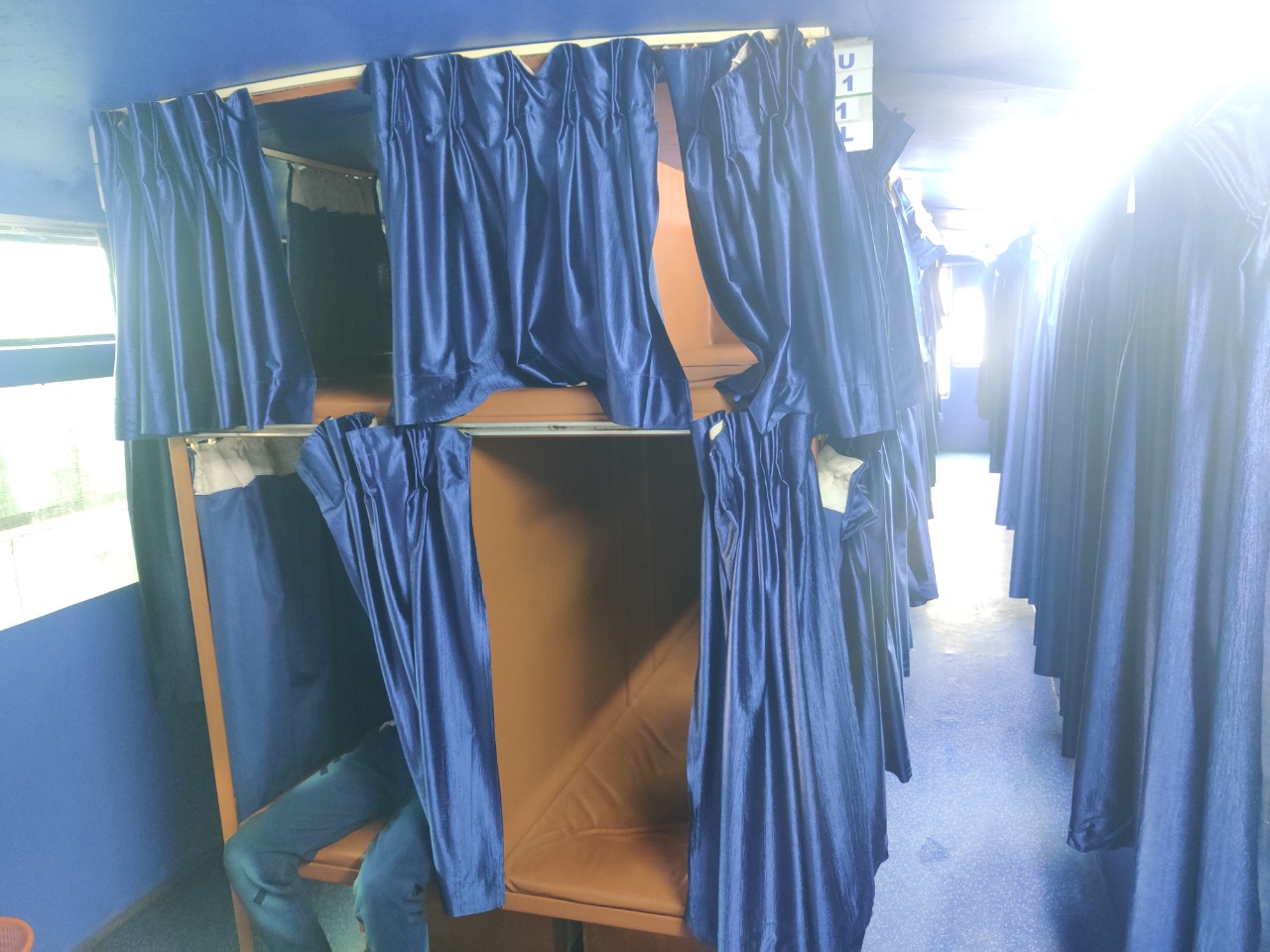 100 Rupees accommodation in Munnar for solo travelers
This accommodation is look like a dormitory inside a bus. it have 16 common birth in two rows. This is fit for Bachelors and Solo Travelers, For gents and ladies they have separate bus.
Facilities available in the Bus
1) 16 common births.
2) Table and chair for eating
3) Wash basin for hand washing
4) Drinking water
5) AC system
6) Locker system for storing goods
7) Plug points for charging phone / laptop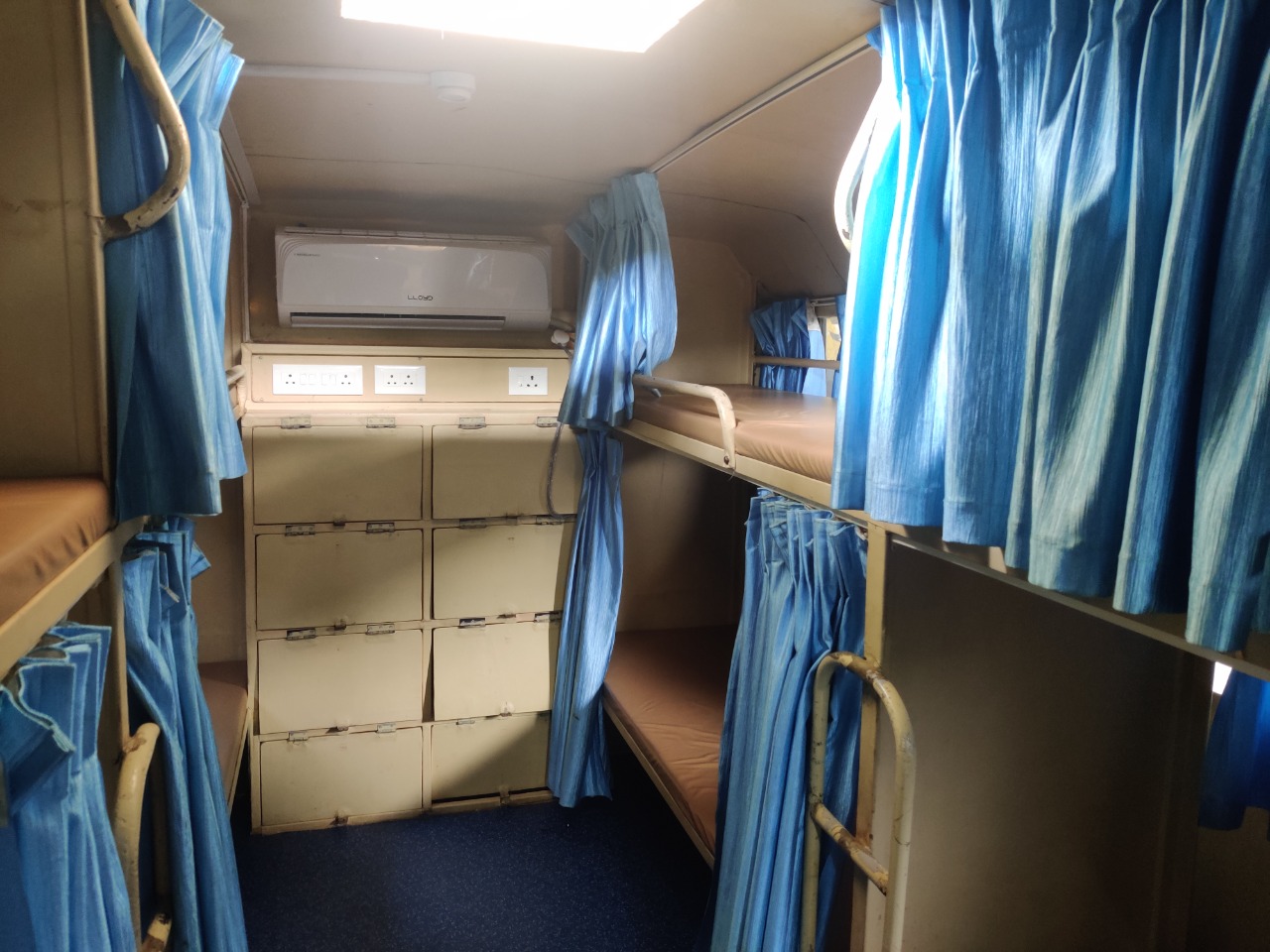 800 Rupees Family dormitory accommodation in Munnar KSRTC
Here one KSRTC Bus is divided into two portions and accommodate 2 seperate family with 8 dormitory birth in each portions.
This plan for accommodating 8 persons in a portion of the bus it's very good for Family
Facilities available in the Bus
1) Two rooms with 8 common berths
2) Common room for changing clothes
3) Table and chair for eating
4) Wash basin for hand washing
5) Drinking water
6) AC system
7) Locker system for storing goods
8) Plug points for phone / laptop charging
Photos of Munnar KSRTC Accommodations