Are you planning to visit Wayanad and Swimming pool resort is not affordable to you ?
Here is the best solution you will get swimming pool one hour per person 100 Rupees. All swimming pools are well maintained and you will have the swimming rings in some pools.
Wayanad offers several swimming pools that are accessible to the public. These swimming pools provide an opportunity for individuals to enjoy a refreshing swim by paying an entrance fee. They serve as a popular destination for both locals and tourists seeking relaxation, cooling off, and engaging in aquatic activities.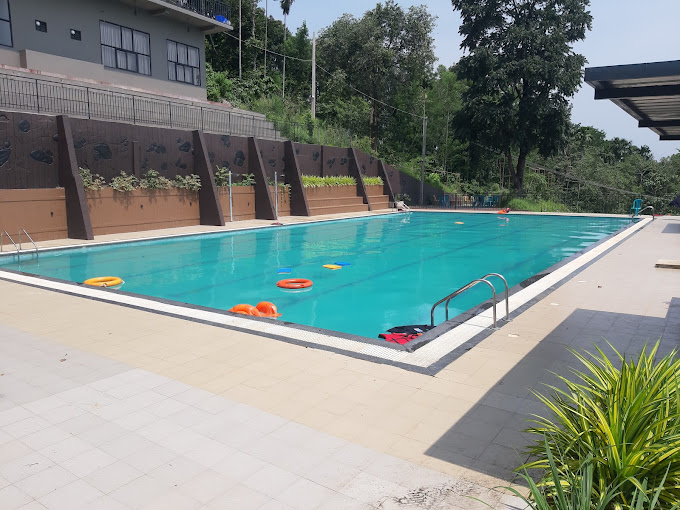 Family Holidays Swimming Pool
One of the popular swimming pools in Wayanad district is Family Holidays Wayanad. It's located on Vellaramkunnu Odathode Rd, Falaq, Madiyur, Kalpetta. This swimming pool is part of a resort but is open to the public.
Family Holidays Wayanad is a great choice for people who want to go swimming with their friends, family, or even for school trips. The best part is that there's a hotel right next to the pool, so you don't have to travel far to enjoy more pool time.
Visitors really like the staff at Family Holidays Wayanad. They are friendly and helpful. People also appreciate that the pool is kept clean and hygienic.
Kadamanchira Swimming Pool
This particular place has an interesting history. It is said that a long time ago, deers used to drink water from here, which is why it got its name. Unlike the usual swimming pools we find everywhere, this place is more like a pond.
Nowadays, the hygiene standards here might not be as high as what you would expect from a typical swimming pool. However, the overall atmosphere surrounding the pond is still wonderful. If you enjoy swimming in natural ponds, you will likely appreciate this place.
Sterling Wayanad Swimming Pool
The swimming pool in Kidanganad is a decent place to visit for a swim. Although the ambiance is not luxurious, you can still have a great time in the clear water of this pool. It's quite spacious, allowing for group visits as well. You can conveniently book your visit online.

Swimming pool in Meppadi
This swimming pool in Meppady, Wayanad is very popular and is located in a small cottage. It has a beautiful view of the mountains and nature around it. Although the pool is not big, it is well-maintained and kept very clean. It's a great place to relax and enjoy the scenic surroundings. Besides the pool, they also offer rooms and campfires, making it a perfect spot to have a fun evening. You can easily book your visit online.
Kannappankundu Pool
Kannappankundu Natural Pool is a unique and naturally formed swimming spot. It features pure water and smooth stones surrounding the pool area. Here, you can have a great time playing in the pool and exploring the meandering streams that flow into the pond.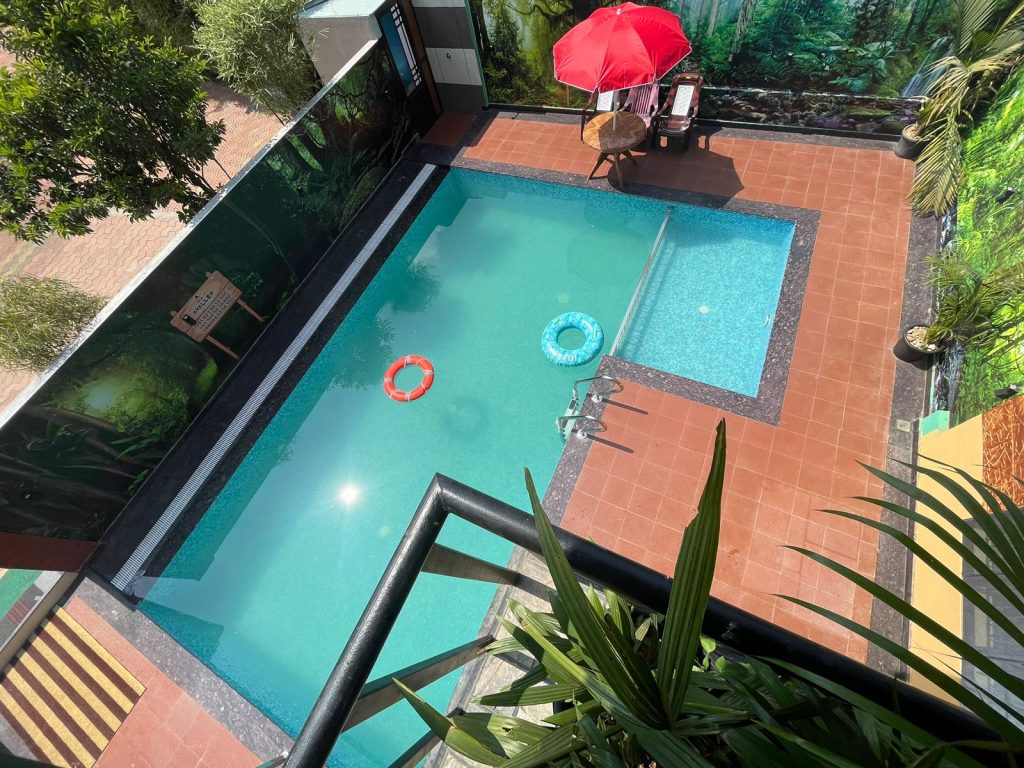 Shed Pond
This is yet another pond like setting in Kelakkavala village. There is no fee required to get access to the pool.
Note: It is advisable to bring your swimwear, towels, and other essentials.
Lastly, adhere to the guidelines and safety rules provided by the facility to ensure a safe and enjoyable swimming experience for all.